A large portion of our Elite Organic Protein recipe consists of extraordinary high quality organic Milk Protein. While we at Wahbio produce only with the highest quality and sustainable ingredients, it comes to no surprise that the Milk used in the production of our Protein powder comes from Swiss Alps and is Knospe Bio Suisse certified.
The Knospe Bio Suisse Guidelines are world renowned and even more stringent than that of Demeter. At wahbio we don't take any short cuts with quality or give out false promises.
To shed some light what it means to be Knospe Bio Suisse certified, below is a comparison of the respective guidelines with the leading organic certification body out of Germany, Demeter:
Knospe Bio and Knospe Bio Suisse
Excellent: 161 points
The "Knospe of Bio Suisse" is a marker of products produced according to the guidelines of Bio Suisse. For domestic and foreign products, the same guidelines apply, which go well beyond legal requirements. Domestic products are highlighted by the Swiss Cross in the label. The certification body achieves above-average results in all assessment areas and product ranges due to the fact it places high to very high demands on the environmental areas of water, soil, biodiversity and climate, as well as in animal welfare and social issues.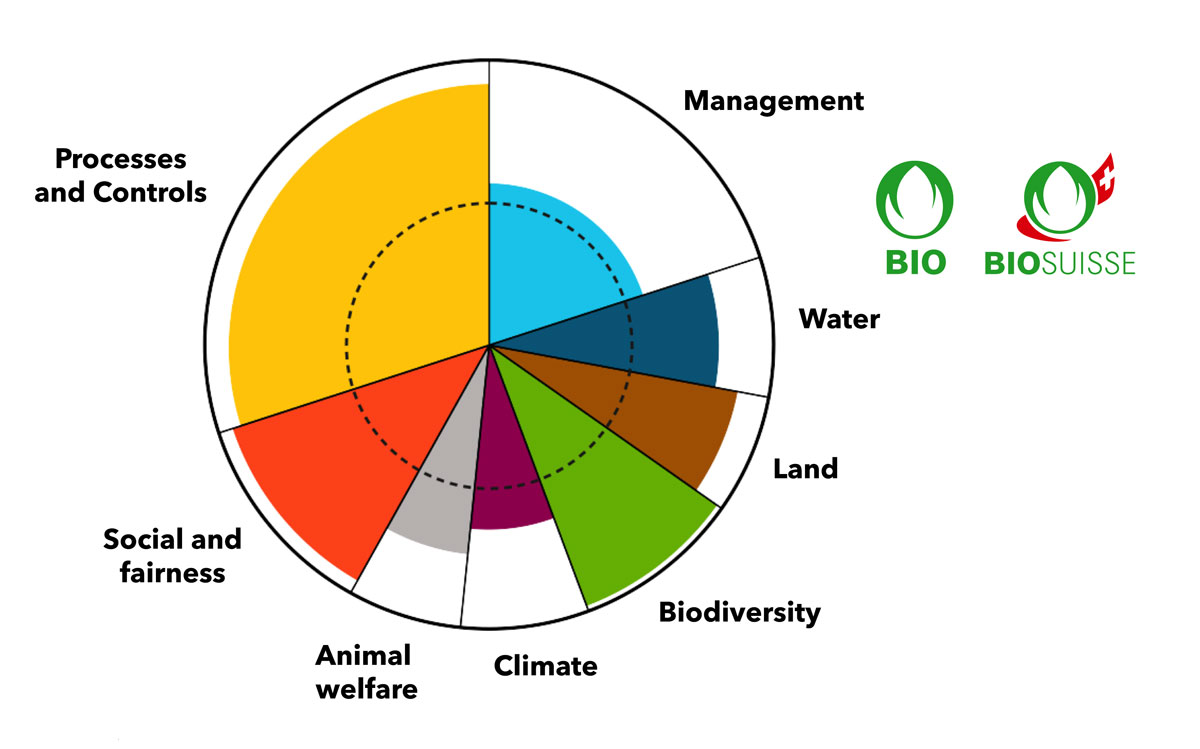 Copyright: 2015 PUSCH / WWF / SKS / Helvetas
Demeter
Highly recommended: 158 points
Demeter stands for bio dynamically produced foods. In Switzerland, the producing farms must also be certified by Bio Suisse, which means that the products in many sectors produce above-average results for domestic products. The animals under Demeter standards have daily release to open grazing areas and the benefits of herd living (exception: cattle). Since Demeter International's guidelines for imported products are less stringent than the Bio Suisse requirements, the label does not attain the highest valuation category.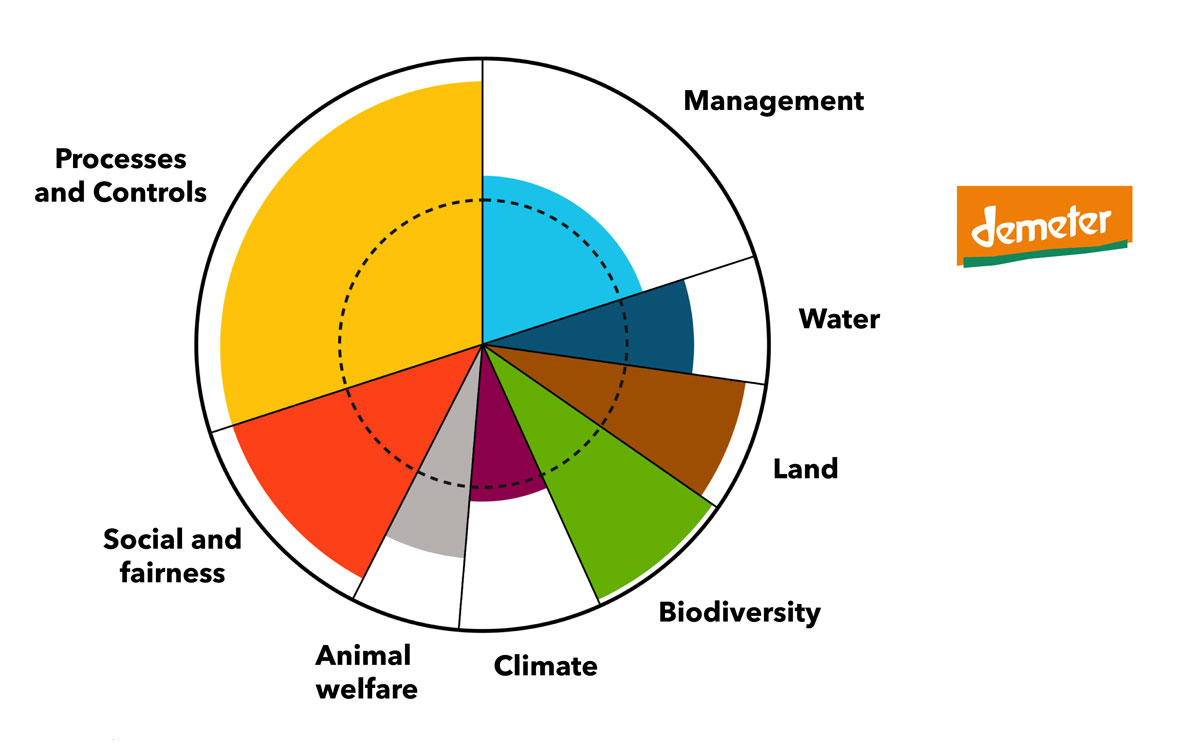 Copyright: 2015 PUSCH / WWF / SKS / Helvetas